Automatic ware washing machine CTLW-
200
Scope of application:
Applicable to pharmaceutical companies, disease control systems, research institutes, environmental protection, water systems, hospitals, petrochemical systems, power systems and other laboratories for injection bottles, test tubes, beakers, pipettes, flasks, volumetric flasks, etc. The utensils are cleaned and dried.
Automatic cleaning meaning:
1. Standardized cleaning treatment to ensure uniform cleaning results and reduce uncertainties in human operation.
2. Easy to verify and save records for easy traceability management.
3. Reduce staff risk and avoid injury or infection during manual cleaning.
4. Cleaning, disinfection and drying are fully automated, reducing equipment and labor input and saving costs.
Features:
Patented TWINS cleaning and drying system to achieve in-situ cleaning and drying of the vessel;
Material: Cleaning chamber: SUS316L, outer casing: SUS304
High cleanliness
1. High-efficiency circulating pump imported from Europe, the cleaning pressure is stable and reliable;
2. Design the cleaning position according to the principle of fluid mechanics to ensure the cleanliness of each item;
3. Optimized design of the rotary spray arm of the flat nozzle to ensure that the spray is 360° without dead angle coverage;
4. Wash the side of the column obliquely to ensure that the inner wall of the vessel is 360° cleaned;
5. Height-adjustable bracket to ensure effective cleaning of different sizes of vessels;
6. Double water temperature control to ensure the entire cleaning water temperature;
7. The cleaning solution can be set and added automatically;
Efficient drying
1. In-situ drying system, the drying system uses compressed hot air to enter the cleaning chamber and the inside of the vessel, which can completely dry the vessel and the cleaning machine pipeline.
2. Built-in HEPA high efficiency filter to ensure the cleanliness of dry air;
3. Synchronize the drying water circulation pipeline to avoid the pipeline contamination of the cleaning system;
4. Double temperature control to ensure drying temperature;
Operation management
PLC (programmable controller) microcomputer control technology. Strong versatility; strong anti-interference ability and high reliability. It is operated by a 7-inch LCD touch screen; all buttons are set on the touch screen, and the touch screen is provided with touch operation protection. In order to prevent misoperation, the screen will automatically black out after 2 minutes of operation stoppage. When you operate again, you need to click the screen and the screen will be brighter to operate.

The cleaning program can be combined freely as needed. A total of 99 groups of programs can be edited and stored. Any group of programs can be preset before shipment according to user requirements, and the user can customize the remaining programs. All steps can be combined and edited arbitrarily. The cleaning temperature, cleaning time, cleaning dose, cleaning agent type and water source type can be selected and adjusted, which is greatly convenient for users.
3. 7-inch color LCD touch screen, all the text of the device operation information is displayed;
4. Level 3 password management, which can meet the use of different management rights;
5. Equipment fault self-diagnosis with sound and text prompts;
6. Cleaning data automatic storage function (optional);
7. USB cleaning data export function (optional);
8. Micro printer data printing function (optional);


Protection function
1. Two-point electronic door lock to prevent random opening;
2. Double temperature protection of water temperature and temperature;
3. High temperature automatic protection of circulating pump;
4. Power failure protection function;
5. Drainage pipe water seal design prevents sewage from flowing backwards;
6. Equipped with a speed sensor and monitored by the program, if the obstacle is detected, the pump will be shut down before overheating to prevent damage to the machine, and the entire process of cleaning is also monitored. If the speed exceeds the limit range, there will be an alarm prompt on the device screen;
7. Installation is equipped with leak detection. If liquid leakage is detected, the program is cancelled, the inlet valve is closed, and the drain pump is started.
Cleaning procedure
1.Standard procedure: to meet general pollution vessel cleaning;
2. Quick cleaning procedure: to meet the cleaning of light pollution vessels;
3. Custom cleaning program: According to different cleaning requirements, users can customize the combination cleaning program;
4. Self-cleaning cleaning program: It is optional to regularly clean the circulating pipeline and the scale that may remain in the inner cavity;
5. Drying procedure: Configure high-performance drying system to quickly dry and clean all kinds of instruments;
6. Manual test procedure: Meet the user's water sample test cleaning cleanliness rate, and the operating status of each component of the self-test equipment.
Technical Parameters:
| | | | |
| --- | --- | --- | --- |
| model | CTLW-200 | Effective volume (L) | 200 |
| Dimensions (W*D*H)mm | 980*740*1060 | Inner cavity size (W*D*H)mm | 600*629*635 |
| Voltage (V/Hz) | 220/50-60 | Water circulation flow rate (L/min) | 600 |
| Water heating power (KW) | 5 | Dry running power (KW) | 2.1 |
| Maximum operating power (KW) | 6 | Water consumption / cycle (L) | 18 |
| Noise (dBa) | <56 | Inlet pressure (Mpa) | 0.3-0.8 |
FAQ
1. How can I choose the suitable one?
Dear customer, please tell us your detailed requirements by mail or online, we will recommend the suitable one as your request.
2. Does your price is competitive?
Dear customer, we make sure to offer you the best quality with competitive price.
3. How can I pay?
Dear customer, we accept many payment term, such as T/T, Western Union…
4. When I receive it after pay?
Dear customer, normal models can be delivered with 5-7days, please contact us to check transport time to your address.
5. How to deliver?
Dear customer, we can send by Express, by Sea and by Air.
6. Is will be broken during transport?
Dear customer, please do not worry, we do standard export package.
7. What should I do if I do not know how to use?
Dear customer, please do not worry, manual user will be sent together, you can also contact us with more technological support.
8. What should I do if some parts broken?
Dear customer, please do not worry, we have 12months warranty except wear parts. You can also buy parts from us after 12months.

Pre-sale service
· 24hours online to ensure quick response to customers' inquiry or online message;
· Guide customers to choose the best suitable machine model;
· Offer detailed specification and competitive prices;
Contract execution
· Machine production will be arranged strictly according to the contract;
· Machine photos will be sent to you for inspection during production;
· Send customs clearance documents by DHL;
· Update latest news after delivery and prepare customs clearance;
After-sale service
· 12 months warranty except for wear parts;
· Broken spare parts (except for wear parts) will be sent for free due to quality problems;
· In time response to customers technical problems;
· New products update for customers' reference

Our Company:
Since 2008, We have become a professional laboratory instrument manufacturer.
Since the establishment of the International Department in 2010, the products are exported to Europe, America and Asia and Africa!
Whether it is technology, factory area, multi-language sales. We are all professional!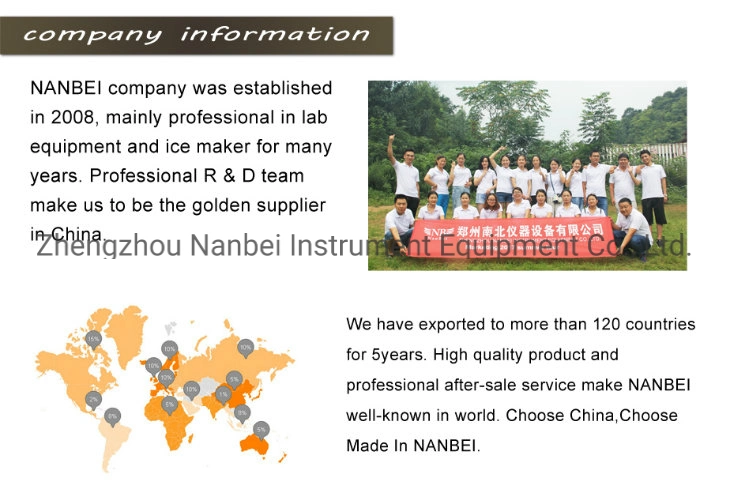 Factory Show: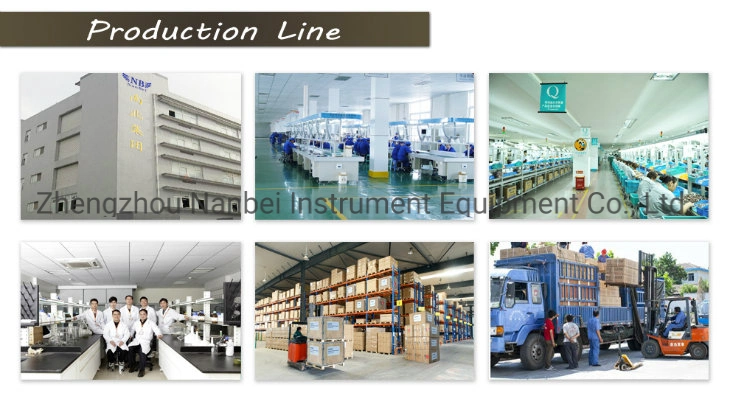 Certification:
Our products have international certifications such as SGS, CE, ISO!



Warranty And After-sale Service
♥♥We Supply 1 Year Warranty , And Lifelong Free Technical Guiding And Training♥♥