One. Working principle of hydrogen peroxide sterilizer
Hydrogen peroxide sterilizer is a specially designed equipment of space disinfection, suitable for research laboratories as well as places that has microbial limit requirements. This instrument adopts specially designed fluid feeding and disperse system, where low concentration of H2O2 is nebulized into nano micron liquid globules (0.5-5μm). The dispersed liquid globules are spread to every corner through Brownian movement and thus achieves space and surface disinfection and sterilization. Please avoid using high concentration of H2O2. Small enough liquid globules, high diffusivity and increased specific surface area ensure that sterilization effect is greatly enhanced.

Two. Features of hydrogen peroxide sterilizer
1. Reservation
Input the date and time of sterilization and the instrument will start up automatically and sterilize according to preset parameters;
2. Remote control
Remote control function enables you to control the state of instrument outdoors;
3. Alarm
After disinfection, the instrument will beep and alarm;
4. Local data storage
Historical data can be exported through USB port, and historical sterilization data can be printed out, includes: start and stop time, disinfection volume and disinfection area.

Three. Technical Data Model: DS1001, DS1002
1. This product adopts specially designed industrial grade disperse system, with liquid globule diameter less than 10μm;
2. No need of air compressor as power source, thus avoiding loud noises;
3. Low noise, <=70db
4. Working capacity: 2.5L for DS1001, and 5L for DS1002
5. Disinfection method: hydrogen peroxide is used as disinfectant. It's safer than traditional methods;
6. can kill bacterial spore, with sterilization efficiency up to 6log;
7. Small amount of hydrogen peroxide is used (6-10ml/m3). Excellent material compatibility, no residue and non-corrosive;
8. Air outlets on all four sides helps thorough disinfection.
9. Extra functions such as remote control, startup delay, wireless control and data logging are included;
10. Electrical Safety Test Report by third party (with CNAS qualification) is available, as well as Disinfection Efficiency Examining Report by third party (with CMA qualification).
11. CE EMC/LVD certified

Four. After-sales service:
Our nucleic acid detection R&D lab team has more than ten years of experience in the industry and provides powerful after-sales support.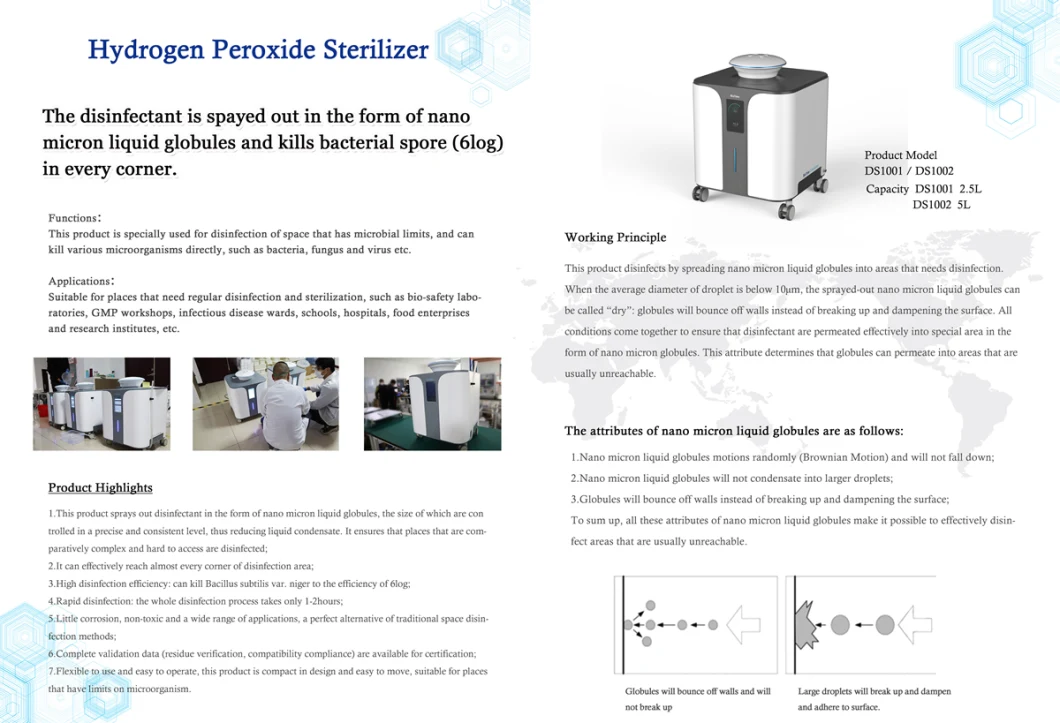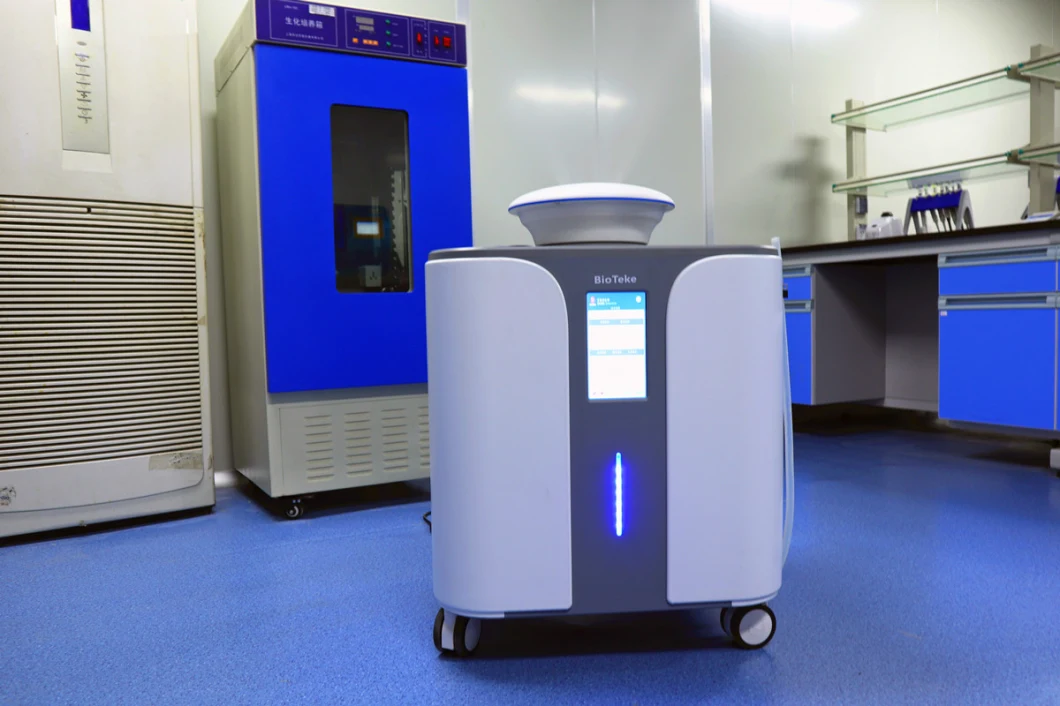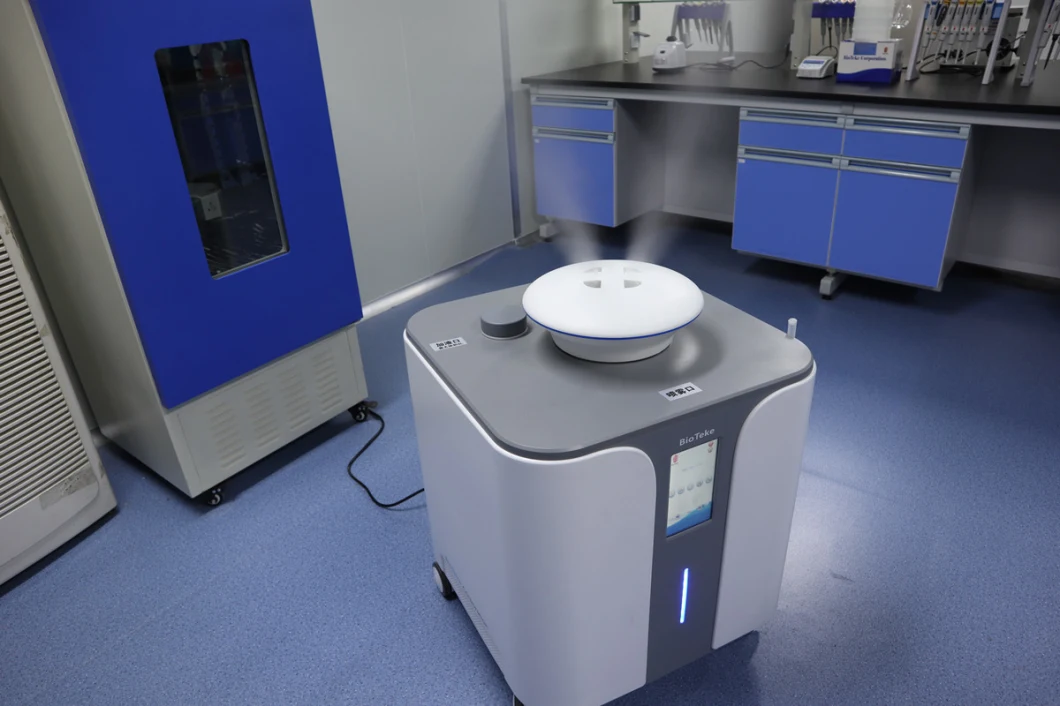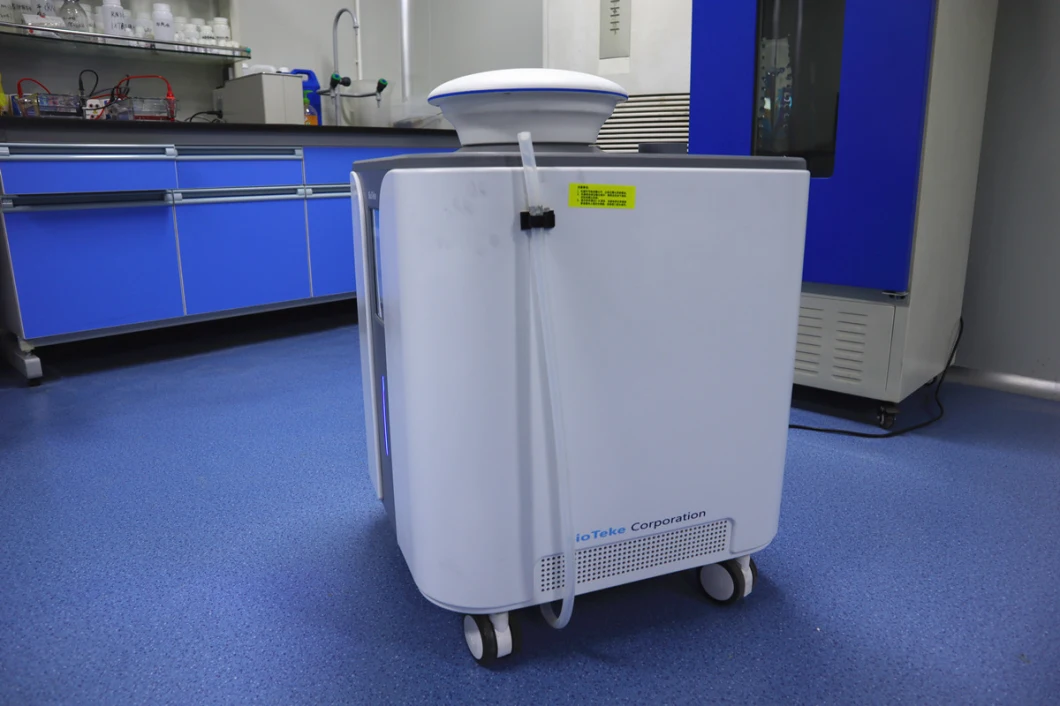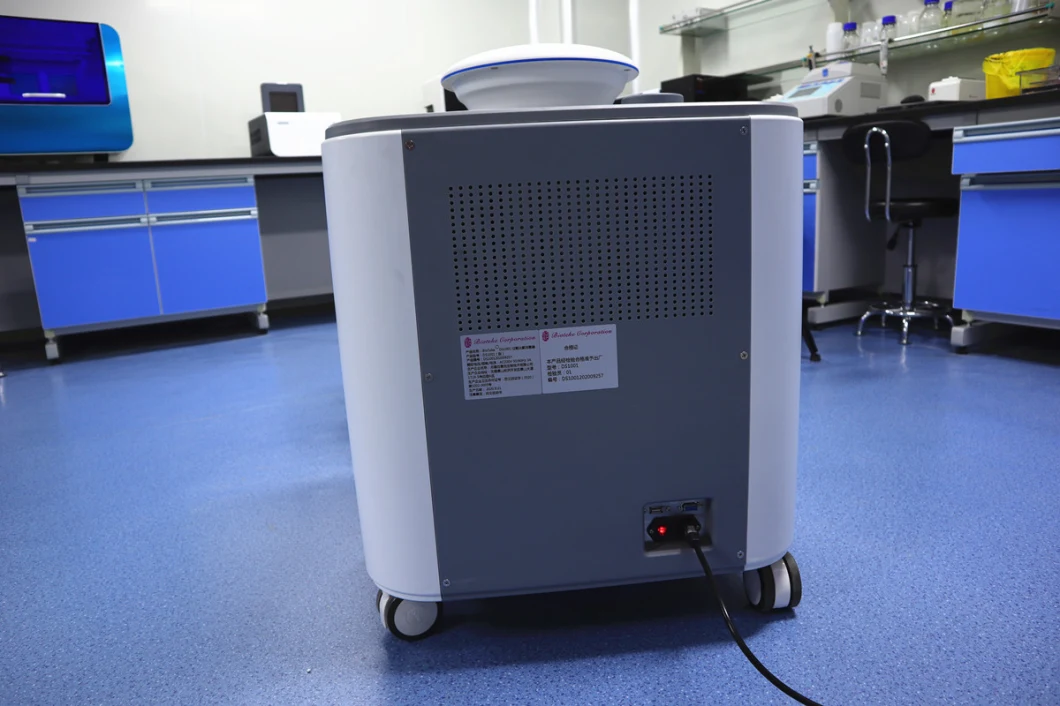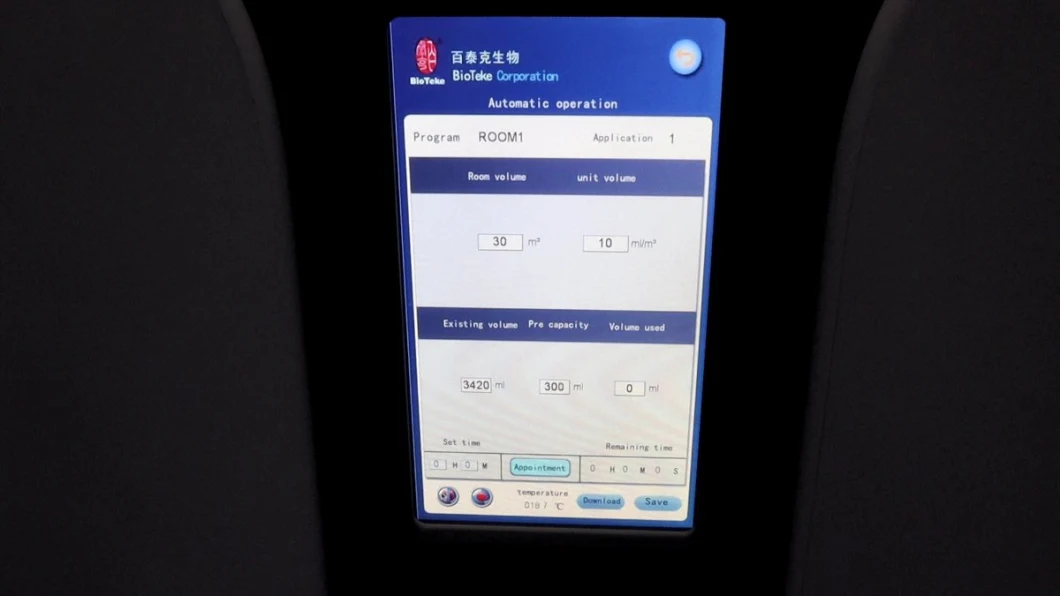 CMA Testing Report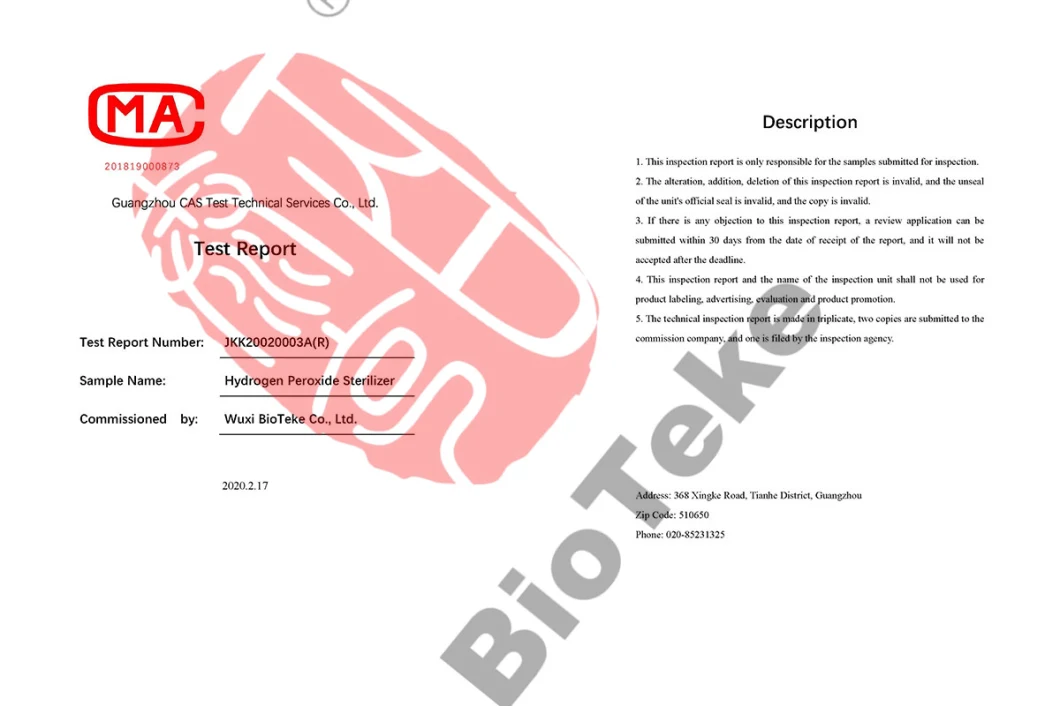 CE certificate