Medical Hospital Lab Microplate Washer
YSTE206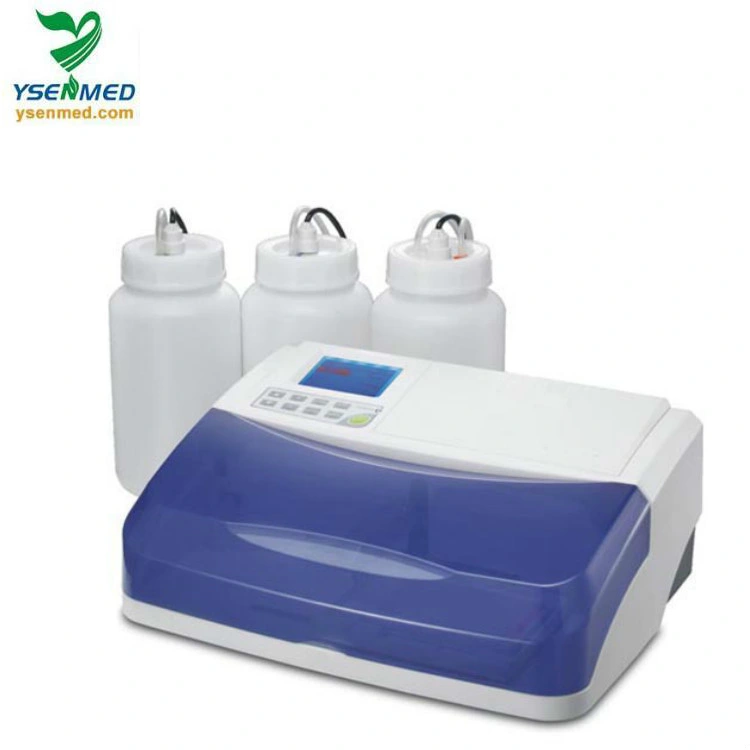 Features:
Automatic Liquid Monitoring System.
Compatible with F, U or V-bottom Plates.
Sweep Function with Aspiration.
Multi-buffer Module.
Large Size LCD Screen.
2 Standard ELISA Incubation Positions (Optional).

We are a company aiming to make one stop shopping for our customers. We equiped medical lab with many kind of items like chemistry analyzer, blood analyzer, centrifuge and so on.

We listed some medical lab basic items for your reference as below:



One-stop shopping for laboratory room

chemistry analyzer (auto and semi auto models)

notebook computer for the
automatic chemistry analyzer.

water bath for Semi-auto chemistry analyzer.

hematology analyzer.

blood gas analyzer.

urine analyzer.

coagulation analyzer.

immunochramato reader.

blood bank refrigerator.

pharmaceutical refrigerator.

microplate elisa reader.

microplate washer.

centrifuge.

pipette.

rotator.

autoclave sterilizer.



For more medical lab equipment, please go to our homepage and search by catagories.
Thanks for your interest!