THR-AC9621 PCR Laboratory equipment Elisa Microplate Washer with CE price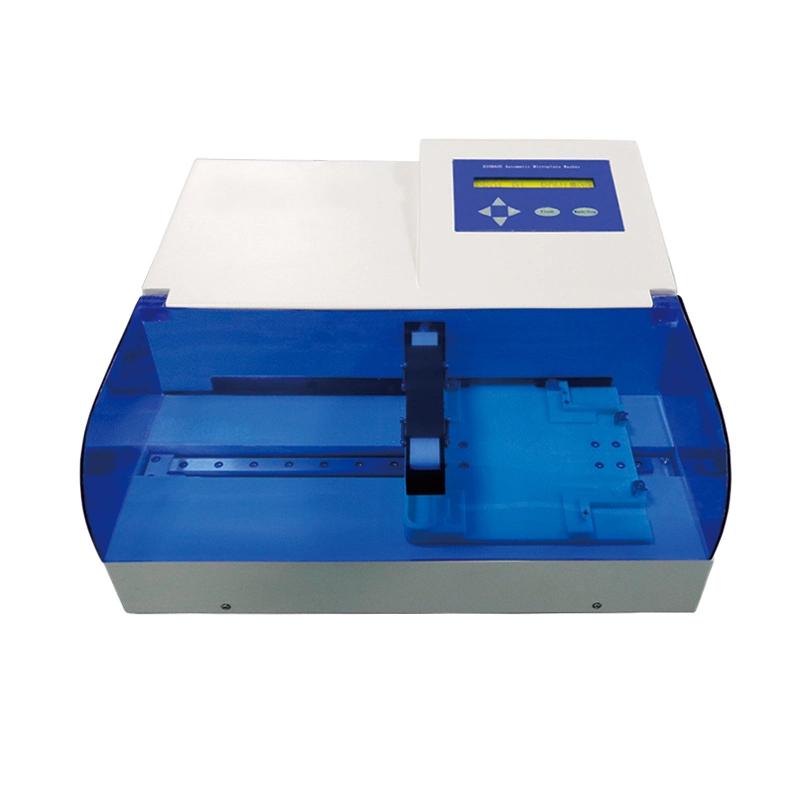 Automatic Elisa washer,THR-AC9621, can be adapted to the 96- and 48-well Microplates.
Professional equipment of microplate wahser for medical,clinical,lab use.
Features:


1.Slective washing parameters for different effects.
2.External programming/downloading available through RS-232 port.
3.Regulates rinse position of cleaning head according to user requirements.
4.Controlled by microprocessor, precise and easy to use, Washer can automatically accomplish the single and multi-row microplate washing.
Programmable in seconds, up to 20 minutes

Excess fluid is automatically discharged.

Power Cord, Fuse Tube, Wash Bottle, Waste Bottle, Pass Needle, Silicone Tube, 8 Needles Washing Head, 12 Needles Washing Head,

Manual, Warranty Card